You have reached the new website of the International Order of Freemasonry for Men and Women LE DROIT HUMAIN.
For more than 125 years, our Order has offered all human beings, regardless of gender, social, ethnic, philosophical or religious order, an environment and an approach to work for their improvement and thereby 'Humanity.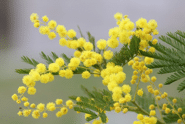 In 125 years, our members have never stopped working, in all the happy and unhappy circumstances of our lives.
Today, after the interruptions due to the two world wars, for the third time, our meetings are suspended, but the Freemason, in his heart, maintains the flame of love and progress of Humanity.
We are keeping our strength to be ready, after the epidemic, to transmit the joy of initiation to all those who would like to join us.
Happy reading on this site. Do not hesitate to contact us…